See the big picture
and

the nitty gritty

There's no shortage of enterprise data at your disposal. With Dundas' data analytics platform, you're able to consolidate and infuse disparate data into every role, every process, and every decision you make, giving you the opportunity to thrive, enhance productivity, outperform your competition and drive significant change.
Give everyone the power of analytics, without compromising on functionality
The more people you have using analytics and making decisions based on data, the smarter your enterprise will be. A personalized, easy-to-use analytics experience – for every user, regardless of their role – is key to building a data-forward culture. To make that happen you need a data analytics platform that operates exactly how your users expect it to, tailored to their ways of consuming and exploring data.
Learn how Dundas BI personalizes every user experience
⟶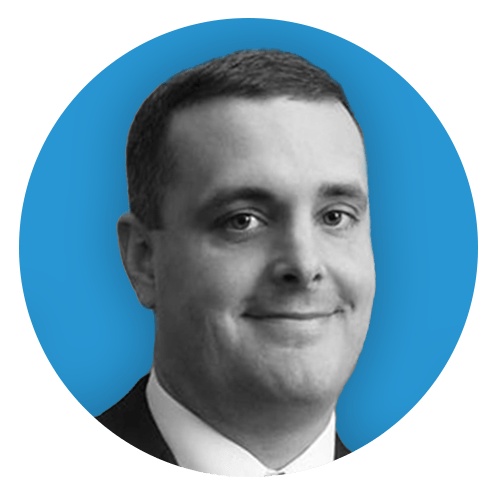 "Dundas has been instrumental in developing data analytics that inform our decision making. The platform is intuitive and provides accessibility of data across management"
Jesse Gasbarro
Vice President & CFO, Evergreen Health
READ THE SUCCESS STORY
⟶
Designed from the ground up to fit your needs
Dundas BI is an end-to-end analytics solution with advanced capabilities, but simple for everyone to use, making it easy to deliver company-wide, personalized reporting and analytics experiences that meet your exact vision. From its immense built-in functionality, to its adaptive data flows and fully open APIs, Dundas BI ensures you'll never compromise when it comes to your business intelligence and data analytics.
EXPLORE THE PLATFORM FOR ENTERPRISES
⟶
Increase your bottom line, not your budget
At Dundas, you're empowered to create unique analytics solutions that lift your business and bottom lines – without breaking the bank. Our focus is on helping you extract as much value from your data as quickly as possible, so you can maximize your investment.
Learn how Dundas' licensing drives enterprise ROI
⟶
We've got your back
We're here every step of the way, making sure your application delivers a standout analytics experience. Put the power of our experts behind your investment to reach your analytics project and organizational goals faster.
Customer Success
⟶
A little knowledge goes a long way
Tap into our vast library of resources and discover best practices, tips, tricks, and advice to get the most out of Dundas BI
A wealth of helpful resources
⟶
Master the ways of analytics
Through impeccable preparation, we'll ensure your project is wildly successful. Training workshops, dedicated advisors, certifications... the student will soon become the master
See Our Training Options
⟶
Award-winning expertise when you need it
Whether you're just getting started or need assistance with advanced features, our top-notch support team is here to help
Check out our Awards & Reviews
⟶
"Exciting product, saves users huge amounts of time."
"I like versatility. I like flexibility. Nothing can be done basically, either with out - of-the-box functions or through the extensive scripting library."
"Modern - Open platform allows great degree of customization"
"It's an excellent product to get your started on business analytics."
"A Scalable BI Product"
"Dundas gives 'the best' options in market when it comes to scalability and customization."
Remove guesswork from the equation.
Let us show you how Dundas BI can help your business. Enjoy an open-ended and interactive discussion tailored to your needs, led by a highly skilled business intelligence expert. It's our engaging, personal approach to understanding and solving your problem that sets us apart. Don't take it from us - see for yourself why Dundas is a market leader.
1,000+ companies trust Dundas to solve their biggest business challenges