What is The Dundas Community?
User forums, product tips, a gift shop, and so much more...
Exclusive to customers and partners of Dundas
Exclusive challenges and activities
Earn points to redeem swag and rewards
Early access to product releases (betas)
Weekly product tips and tricks
Access to other Dundas customers
Ability to shape the future of Dundas BI
USER FORUMS

FOR EVERYONE
The only thing missing from the conversation is you!
Ask some questions or show off your expertise. Share your best ideas, learn new concepts, and engage with a vibrant community of your peers. How you choose to participate is entirely up to you.
Dundas' user forums within the community are accessible to everyone, from current to future customers, to fans of BI and data analytics in general. With 1000+ discussions already taking place, we're certain you'll find something of value. Simply visit the user forums, search for a topic you're interested in, reply to keep the conversation going or publish your own.
VISIT THE USER FORUMS
⟶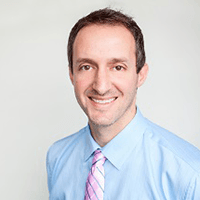 Larry Bell
Senior Programmer
Viamedia
""I like the opportunity to learn about Dundas BI, about data visualization in general, and have some fun along the way.""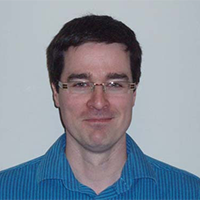 Thomas MacDermott
Energy Efficiency Analyst
Energy NB Power
""The Cube is a great place to share and learn from other users while having fun.""
EXCLUSIVE

TO CUSTOMERS AND PARTNERS OF DUNDAS
An exclusive program for customers and partners. It's our way of saying thanks
The Dundas Community - fondly referred to as The Cube - is much more than just user forums. If you're a customer of ours, we'll unlock an exclusive section of the community and grant you access to educational, fun, and inspirational activities, exclusive product information, and a gift shop! You'll also be able to provide feedback and shape the future of Dundas BI.
The Dundas Community is a place for our customers and partners to build genuine connections with each other, learn about and discuss topics related to Dundas BI, engage with our teams, and have some fun.
JOIN THE DUNDAS COMMUNITY
EXCLUSIVE

TO CUSTOMERS AND PARTNERS OF DUNDAS
What makes The Dundas Community so powerful?
By participating in The Dundas Community, you'll have the opportunity to connect and interact with like-minded members and access exclusive product information, all while establishing your expertise and receiving recognition for your contributions.
Get immediate support for your Dundas journey, get inspired and unleash your creativity, and make meaningful connections. We've already mentioned you're able to provide feedback to shape the future of Dundas BI, right?
JOIN THE DUNDAS COMMUNITY
Have fun while fueling your success
Connect with like-minded software users
Establish your expertise as a thought leader
Directly impact Dundas' product growth
Earn points and redeem great rewards
Get your questions answered at lightning speed
Take a break and have some fun!
We're better when we're together.
Join The Dundas Community today
1
HIT THAT SIGN UP BUTTON
3
READ, POST, & COMMENT IN THE FORUMS
4
WE UNLOCK EVERYTHING IN THE COMMUNITY FOR CUSTOMERS
The user forums are accessible to anyone. You must sign up, however, to publish comments or posts.
Customers and partners of Dundas get granted access to so much more than just the user forums.
Joining The Dundas Community is easy. Simply hit that sign up button below, create an account, and start enjoying the user forums.
Behind the scenes, our team will validate whether you're a customer or not. If you are a customer, we'll grant you access within 24 hours to the exclusive customer-only section of the community!
JOIN THE DUNDAS COMMUNITY